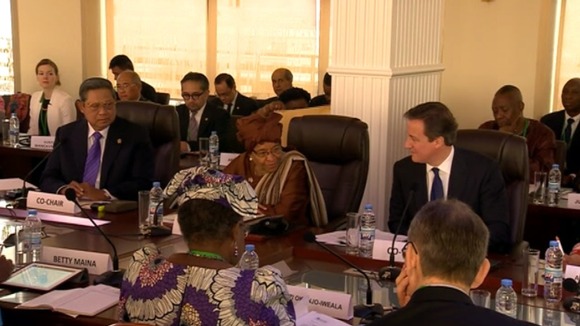 David Cameron has co-chaired a United Nations meeting in Liberia's capital Monrovia, to discuss what targets to bring in after the Millennium Development Goals in 2015.
The Prime Minister has insisted that focusing on eradicating extreme poverty should be the priority.
At the meeting's closing press conference, he defended his commitment to spend 0.7% of the UK's GDP on overseas aid.
"I am proud of the fact that Britain has kept its promises", Cameron said. "We will achieve 0.7% of our gross national income in aid as promised. And I am proud to be the PM who has helped deliver that."