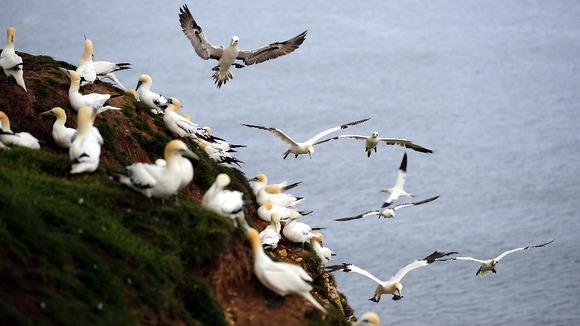 Hundreds of seabirds have been washed up on the south west coast, covered in an unidentified sticky substance and causing the RSPCA being called to the rescue.
Guillemots have been found along the Dorset and Devon coast between Weymouth and Torquay. Many have sore legs and are covered in a greasy film.
The birds are being transported to the RSPCA's West Hatch Wildlife Centre in Somerset, where efforts are being made to clean them. Early signs are that they are not responding well.