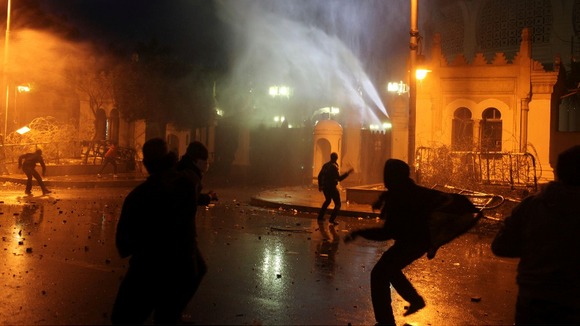 At least one protester has been shot dead and dozens wounded as Egyptian riot police clashed with demonstrators near the presidential palace in Cairo.
Two witnesses said they had seen a protester shot dead in Cairo with live ammunition in front of them.
"It's verified. I am at the morgue. He was shot with two bullets, and that's the report of the hospital. The shots were in the neck and the right side of the head," said one of the witnesses, lawyer Ragia Omran.
Medical and security sources confirmed Mohamed Hussein Qurany, 23, was killed with live bullets.