Soldiers joined emergency rescue teams to search for people feared trapped under debris after an explosion in Mexico City.
The blast in a neighbouring building hit the headquarters of state-owned oil giant Pemex, killing at least 25 people and injuring more than 100.
Interior Minister Miguel Angel Osorio Chong told Reuters that the number of casualties is expected to rise.
He said at least one person had been pulled out alive.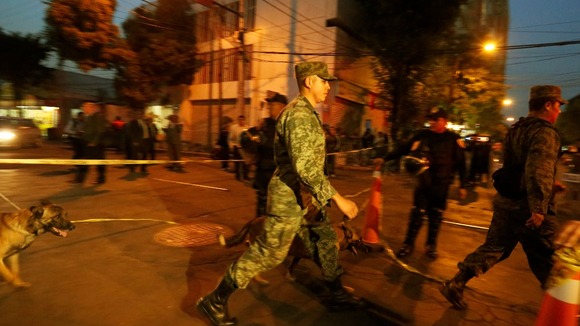 A paramedic at the scene told Reuters that as many as 100 people could be trapped.
The blast happened shortly before many workers were due to end their shifts at Pemex, making the area particularly busy.