The new Archbishop of Canterbury is ready to reveal he believes that marriage should be between a man and a woman, it has emerged.
Ahead of the first parliamentary vote on the reforms, the Rt Rev Justin Welby is prepared to face questions about the highly divisive issue.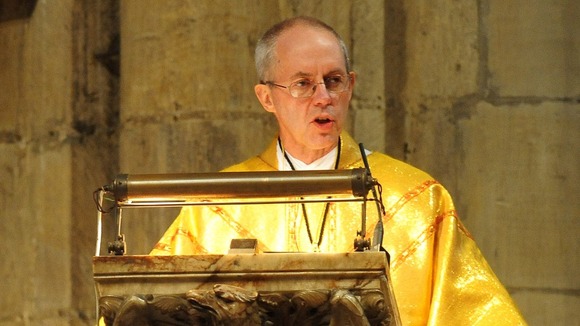 Tories have been plunged into deep unrest by the proposals, which David Cameron has personally championed.
The Prime Minister is facing the prospect of some 180 members of his party, including a significant number of senior figures, opposing or abstaining in a vote on the changes on Tuesday. He is expected to attempt to talk to his MPs today in the hope of winning their support, according to The Times.
Bishop Welby is being formally confirmed in his new role at a ceremony in St Paul's Cathedral today.
For more on reports that around 180 Conservative Cabinet members, junior ministers and party enforcers are poised to oppose or abstain in a vote on gay marriage, click here.