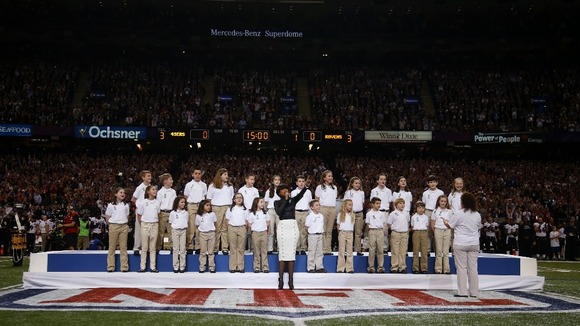 The Sandy Hook Elementary School choir sang ahead of America's biggest sporting event, The Superbowl.
In December, 20 children and six adults from the school were killed in a shooting rampage.
Singer Jennifer Hudson performed patriotic song "America the Beautiful" with the children ahead of the match between the Baltimore Ravens and San Francisco 49ers.