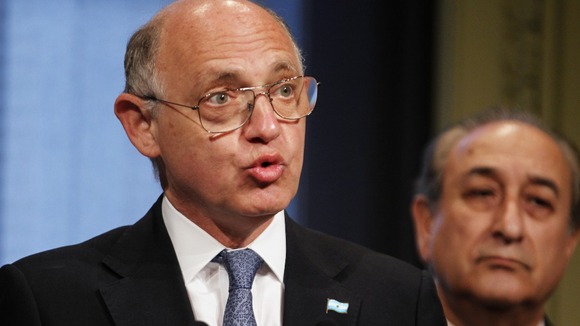 Argentina's foreign minister has predicted that the Falkland Islands will be under the South American country's control within two decades in an interview with the Guardian.
Hector Timerman told the newspaper: "I don't think it will take another 20 years. I think that the world is going through a process of understanding more and more that this is a colonial issue."
The minister ruled out a military solution to the sovereignty dispute, and said the interests of the existing islanders would be protected under Argentinian rule
"There is not one single country in the world which supports the right of the United Kingdom to govern over the Malvinas," he added.