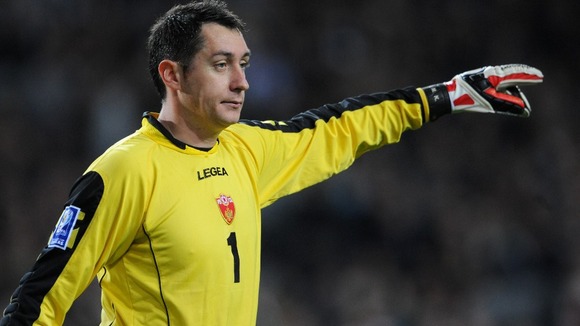 Debrecen goalkeeper Vukasin Poleksic has strongly denied trying to influence a Champions League match against Liverpool in 2009 - just hours after his club confirmed the clash was part of a match-fixing investigation.
The Hungarian side said UEFA had taken action against Poleksic in 2010 for not reporting approaches from fixers before two European matches against Liverpool and Fiorentina respectively.
"Anyone who watched the match would know that what people are saying is bull," Poleksic, 30, told the Daily Mail.
"We lost 1-0 at Liverpool and I played a good game. I made lots of saves: a one-on-one against Albert Riera, one from Fernando Torres, one from Steven Gerrard. I remember it all. How can anyone say I threw the game?"