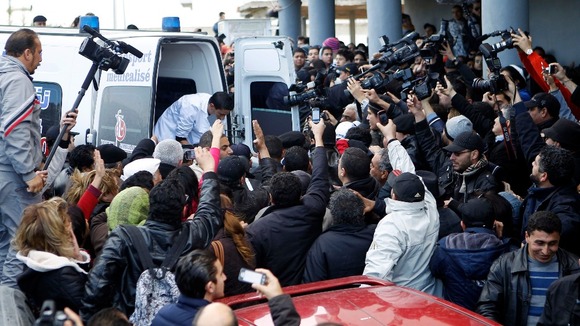 French President Francois Hollande has condemned the shooting of a prominent Tunisian opposition figure, saying he was concerned by the rise of violence in France's former colony.
Chokri Belaid, a staunch secular opponent of the moderate Islamist-led government, died in hospital after being shot in Tunis.
"This murder deprives Tunisia of one of its most courageous and free voices," Hollande's office said in a statement.
"France is concerned by the mounting political violence in Tunisia and calls for the ideas cherished by the Tunisian people during their revolution to be respected."