Attacking the 'bedroom tax' Ed Miliband said:
"The policy isn't just unfair, it's not going to work either. In Hull for example 4,700 people are going to be hit by the bedroom tax, and there are just 73 council properties for them to move to. Can the Prime Minister explain how that's going to work?"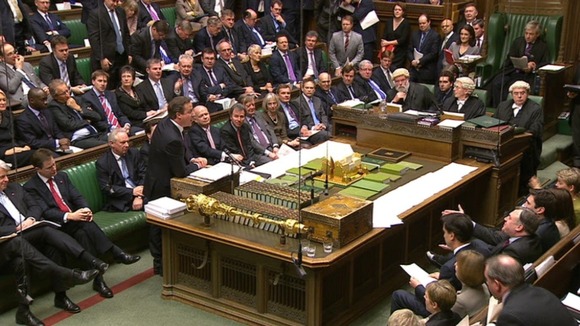 The Prime Minister responded by saying:
"What this Government is doing is building more houses and controlling welfare bills. But frankly the question is one that he has to answer too.
"If he opposes the welfare cap, if he opposes restrictions on increased welfare, if he opposes reform of disability benefits - if he opposes each and every welfare change we make, how on earth is he going to get control on public spending?"