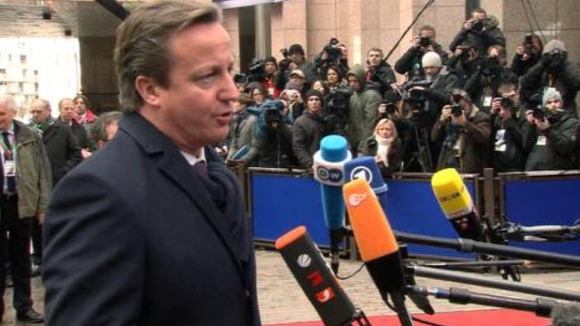 David Cameron has arrived at the EU summit in Brussels this afternoon, insisting on more budget cuts. Speaking before the summit he said:
"The numbers are much too high. They need to come down - and if they don't come down there won't be a deal".
"The European Union should not be immune to the sorts of pressure we have to reduce spending, find efficiencies and spend wisely - what we are all doing."