There have been reports that police and mourners clashed at the mass funeral of secular opposition leader Chokri Belaid, whose assassination has plunged Tunisia deeper into political crisis.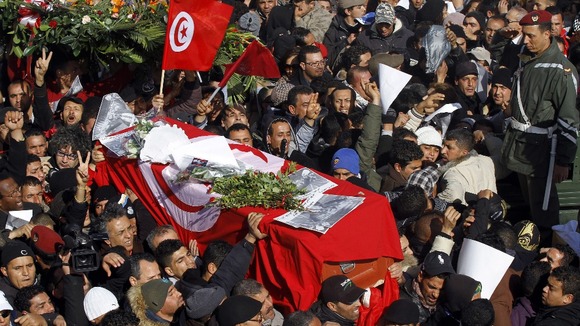 Braving chilly rain, at least 50,000 people turned out to honour Belaid in his home district of Jebel al-Jaloud in the capital, chanting anti-Islamist and anti-government slogans.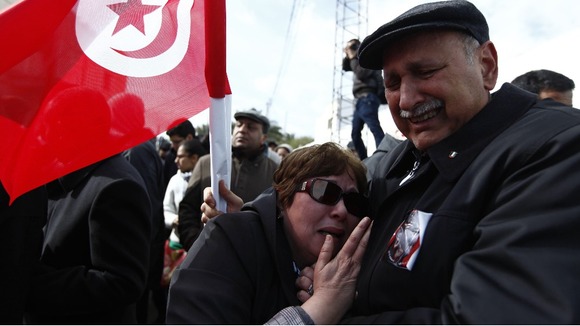 Violence reportedly erupted near the cemetery as police fired teargas at demonstrators who threw stones and set cars ablaze. Police also used teargas against protesters near the Interior Ministry, a frequent flashpoint for clashes in the Tunisian capital.