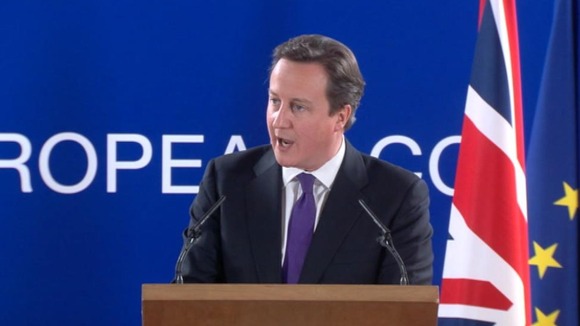 David Cameron said the new budget agreed by European Union leaders was "a good deal for Britain".
"The best way to protect the British taxpayer is to get overall spending down, which we've done. Our contributions were always going to go up, now they'll go up by less," said the Prime Minister.
"I think the British public can be proud that we have cut the seven-year credit card limit for the European Union for the first time ever."