The European Parliament President has warned that if EU leaders try to slash the proposed budget, it would be rejected by MEPs.
Martin Schulz said: "We, the representatives of the people, are willing to accept savings. But the further you depart (from the original figure on the table), the more likely it is that your decision will be rejected in the European Parliament.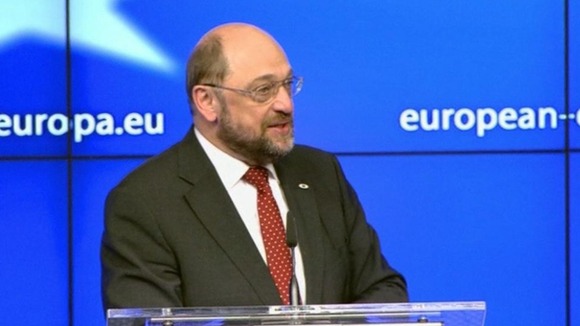 In a dig at David Cameron, who has called for budget cuts, Mr Schulz pointed out that the seven-year budget being negotiated will cover "a time span during which at least one member state has said that it may leave the European Union".
That was just one reason, he said, not to give in to British Government demands to freeze spending until 2020 at 2011.
"We are talking about massive real cuts. I don't know if this can be described as realistic financial planning", he added