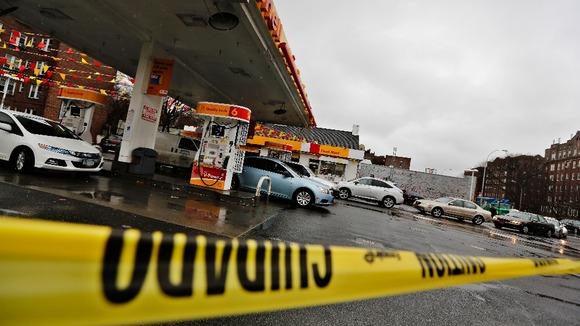 US north-east residents rushed to buy supplies today as the region braced itself for a second major storm in four months.
In New York City, still not fully recovered from the effects of October's devastating Hurricane Sandy, motorists formed long queues to buy petrol.
Several stations reportedly ran out of fuel in the borough of Queens on Friday morning, while petrol stations in Connecticut also ran out during the rush to prepare for the storm.