Tunisia is braced for further clashes today, with the capital shut down by a general strike and the army deployed ahead of the funeral of opposition leader, Chokri Belaid, which is expected to draw tens of thousands of mourners, and potentially many more.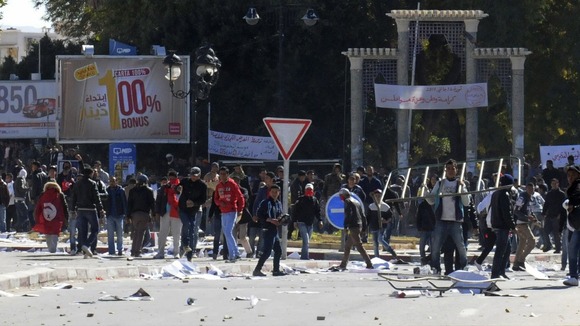 Once the standard bearer in the region for its political consensus, Tunisia is embroiled in its worst crisis since the 2011 revolution that overthrew its long-ruling dictator and inspired the Arab Spring.
Egypt's national airline reportedly cancelled flights to Tunisia after staff at Tunis airport joined a general strike, airport sources said.
Officials at Cairo airport said EgyptAir had told them it cancelled two Friday flights. It was not immediately clear if other airlines were affected.