The US state of Massachusetts had a driving ban in force in some areas after around two feet of snow fell.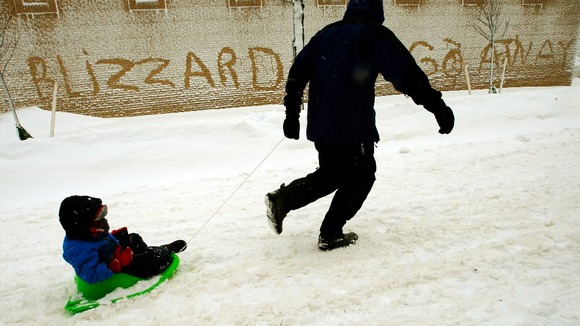 Rail, bus and boat services in the city of Boston have been suspended and only a few subway lines are operating.
In the meantime, residents are finding other ways to get around - by foot or sled!