Police inspect Chilean bus crash which killed 16
Police and rescue workers have begun inspecting a passenger bus after it lost control and crashed more than 150 ft into a ravine police officials said.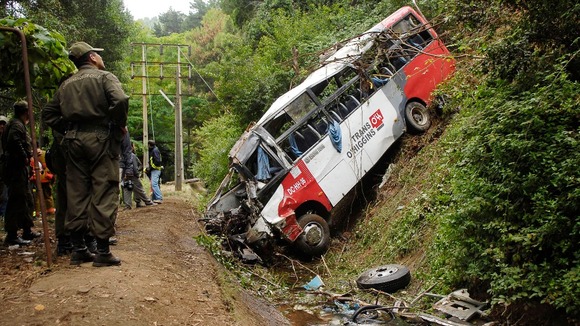 The bus was carrying fans of professional Chilean football club O'Higgins, and it is believed that 16 people were killed in the crash.
The accident is thought to have taken place along Route CH-150, known as Cuesta Caracol, in Tome city near Concepcion, some 327 miles south of Santiago.