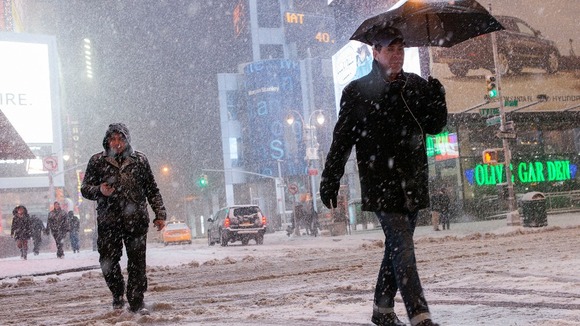 Thousands of passengers have been left stranded in America after flights to Britain were grounded while snow battered the US east coast.
A massive storm, dubbed 'Nemo', has dumped nearly two feet of snow in New England and hurricane-force winds have battered the eastern states and Canada.
Heathrow Airport said 32 inbound flights - mainly from New York and Boston - were cancelled, as well as two outbound flights.