Thousands of people braved the rain to pack into Trafalgar Square in central London to celebrate Chinese New Year.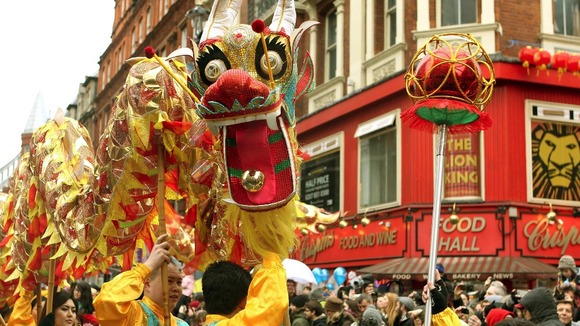 Music, dancing and fireworks displays kept up the crowd's spirits as they saw in the Year of the Snake.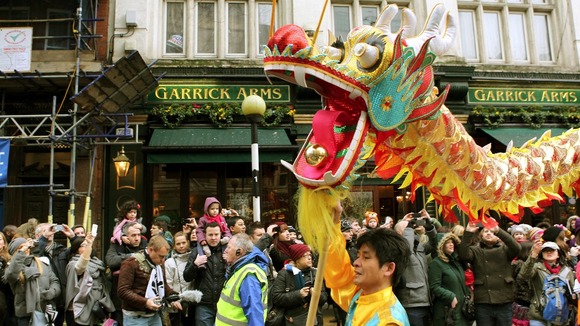 Performers from China and the UK wore colourful costumes as they paraded through the streets of China Town, before dignitaries took part in a traditional Dragon Eyes Dotting Ceremony.