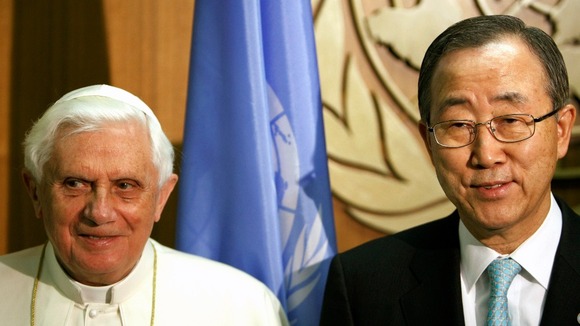 The United Nations Secretary-General has responded to Pope Benedict XVI's decision to step down from his position today. In a statement, Ban Ki-Moon's spokesperson said:
"The Secretary-General expresses his appreciation for the profound commitment of Pope Benedict to inter-faith dialogue and to addressing such global challenges as the alleviation of poverty and hunger, as well as the promotion of human rights and peace.
"He hopes that the wisdom demonstrated during his Pontificate may stand as a legacy on which to build further dialogue and tolerance."