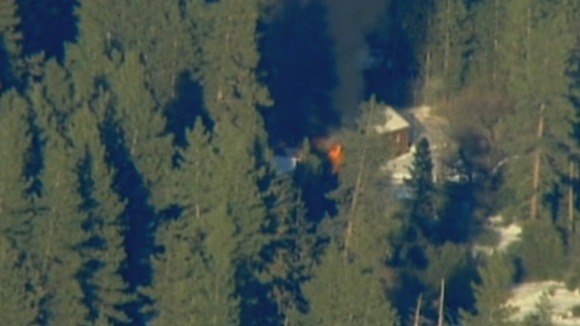 Authorities heard a single gunshot as they prepared to rip down the final wall to the cabin in which its believed fugitive former LA cop Christopher Dorner had holed himself up in, the Los Angeles Times has reported.
A law enforcement source told the newspaper police had smashed windows, fired tear gas into the cabin and called for Dorner to surrender with a loud speaker.
After getting no response, police used a vehicle to rip down the cabin's walls "one by one, like peeling an onion," according to the official.
The gunshot was then heard and flames quickly engulfed the battered cabin, the official said.