The pictures, which have been condemned by St James's Palace, reportedly show the Duchess of Cambridge wearing a bikini and strolling on a beach on the private island of Mustique with her husband.
The small Caribbean island, a former sugar plantation that is part of St Vincent and the Grenadines, in the West Indies, has long been a haven for the rich and famous.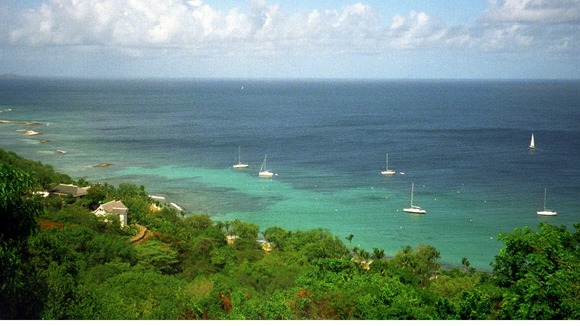 In 1958 by Colin Tennant, the 3rd Baron Glenconner, bought the 1,400-acre island for 67,500 dollars (£43,000) to create a luxurious private retreat.
Three years later he gave a 10-acre plot as a wedding gift to Princess Margaret, on which she built a magnificent villa, Les Jolies Eaux.
Mustique is now owned by the Mustique Company, a group of shareholder home owners from 17 countries, which preserves and runs the island.
It has 100 private residences, 74 of which are available for rent, the 17-room Cotton House boutique hotel and a five-bedroom guesthouse, according to the Mustique island website.