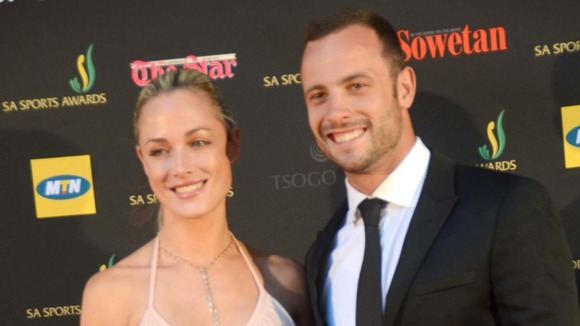 Reeva Steenkamp's former headmaster has said the model was a popular and respected student who "set high goals for herself in everything she did" and "consistently converted opportunities into success".
"She was a vibrant, friendly, diligent, and motivated student who was popular with and respected by staff and peers alike," Greg Stokell told the South African Press Association.
"The St Dominic's Priory school community in Port Elizabeth is both shocked and saddened by Reeva Steenkamp's sudden and tragic death."
Mr Stokell said the model achieved recognition for her good academic results, her participation in hockey and swimming, and in her capacity as a house captain.
Miss Steenkamp went on to graduate with a law degree at the Nelson Mandela Metropolitan University.
"From young, Reeva had the full support of her parents who encouraged her to maximise her strengths and abilities to achieve her dreams," he said.