An asteroid will fly past the Earth tonight, entering the orbit of telecommunication and weather satellites.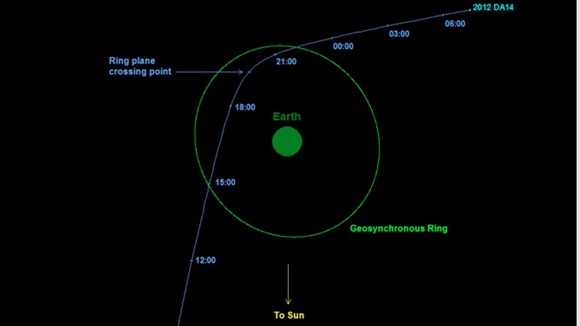 This image shows the asteroid's movements, looking down from above Earth's north pole.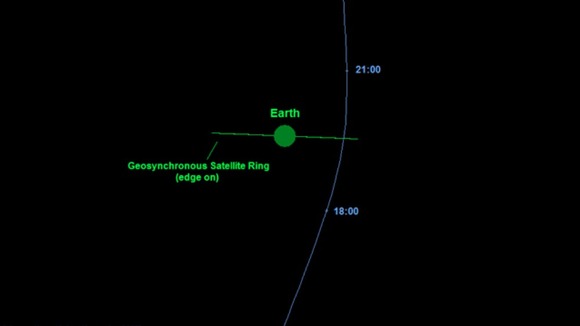 This image shows why the asteroid will not be visible to the northern hemisphere's observers, until very close to the Earth, because it is approaching from "underneath" the planet.