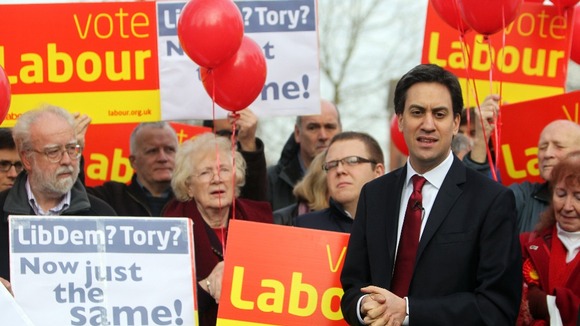 Labour lead the Conservatives by just five points, according to new ComRes opinion poll statistics for The Independent on Sunday and the Sunday Mirror.
Ed Miliband's party polled 36 percent in February's figures, a one percent drop in Labour's poll rating from the previous month.
The Conservatives' share of the poll, at 31 percent, decreased by a single percent from the Party's January figure.
Meanwhile, UKIP (14%) comfortably polled better than the Liberal Democrats (8%).