Labour believe the revival of a 10p income tax rate could be paid for by a levy on £2 million-plus homes - a policy promised in the last Liberal Democrat manifesto but opposed by the Conservatives.
The party hopes to put the "mansion tax" proposals to a vote either before the Budget in an opposition day debate or through an amendment to the Budget-implementing Finance Bill.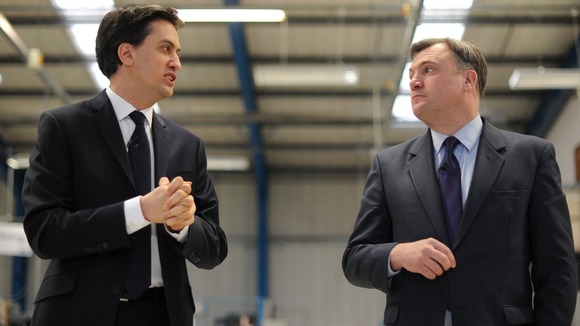 "It's time for Nick Clegg and the Liberal Democrats to be honest with the people of Eastleigh and show whose side are they on," Mr Miliband is expected to say during his visit.
"They must answer this question: will they vote with Labour in advance of the Budget to force David Cameron and George Osborne to act.
"Or will the Liberal Democrats do what they've done for two-and-a-half years: prop up a Tory Government that is squeezing the living standards of the middle harder and harder?"
Tory backbenchers have been campaigning for the 10p rate to be reintroduced in next month's Budget, and the Prime Minister hinted earlier in the week that he was ready to agree.