Ed Miliband will join Labour's Eastleigh by-election campaign today with a challenge to the Liberal Democrats to back his plans for a "mansion tax" in a Commons vote.
The Opposition leader is travelling to the Hampshire town where the Lib Dems are engaged in a fierce battle to prevent their Tory coalition partners snatching the seat.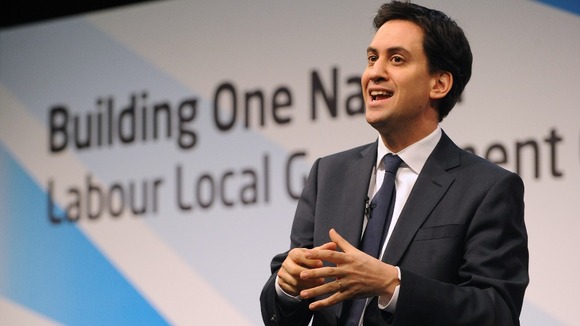 Labour is hoping for a good showing in the contest sparked by the resignation in disgrace of ex-cabinet minister Chris Huhne after he admitted dodging a speeding penalty.
But despite recruiting best-selling author and satirist John O'Farrell as its candidate, insiders acknowledge it has no realistic chance of winning on February 28.
Mr Miliband will use his visit in a bid to capitalise on his surprise announcement yesterday that Labour favoured reviving the 10p income tax rate.