The work and pensions secretary has criticised people "who think they're too good" to stack supermarket shelves. Iain Duncan Smith said many "smart people" overlooked the importance of effective shelf-stacking.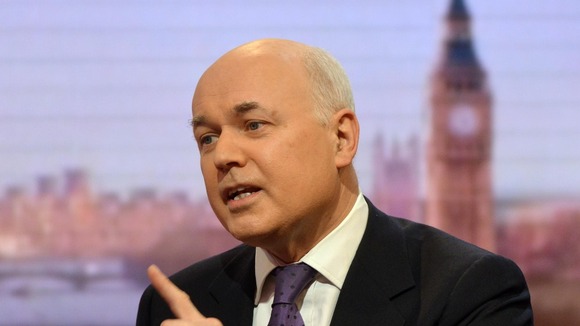 Geology graduate Cait Reilly recently won a legal victory over the government's back-to-work scheme. But the Mr Duncan Smith warned against assuming that geology was more important than supermarket work
He said: "I understand she said she wasn't paid. She was paid jobseeker's allowance, by the taxpayer, to do this. I'm sorry, but there is a group of people out there who think they're too good for this kind of stuff."
"Let me remind you that [former Tesco chief executive] Terry Leahy started his life stacking shelves."
The next time somebody goes in - those smart people who say there's something wrong with this - they go into their supermarket, ask themselves this simple question.
"When they can't find the food they want on the shelves, who is more important - them, the geologist, or the person who stacked the shelves?"
He was speaking on BBC1's Andrew Marr Show.