The British backpacker who went missing in the Australian outback for three days and was "hours away from death" told ITV's Daybreak he reached "a desperate point" where he either wanted to be saved or succumb to the harsh conditions.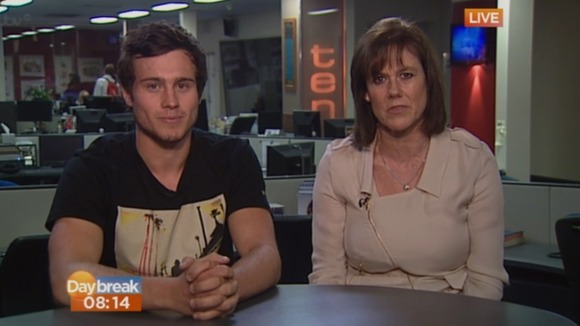 Sam Woodhead, 18, said rescue helicopters missed an SOS sign he had made from his rugby shorts and thought to himself on the third and final day he was missing, either "pick me up now or do me in."
Speaking from Daybreak's studio in London, Sam's father Peter said it was a "great strategic move of yours not to unpack the contact lens' from your bag two months ago."
The backpacker drank contact lens solution in a bid to stop himself from dehydrating.
His sister, Rebecca, said she expected a "great birthday present" from him and added that her promise of giving her brother a whack "still stands."