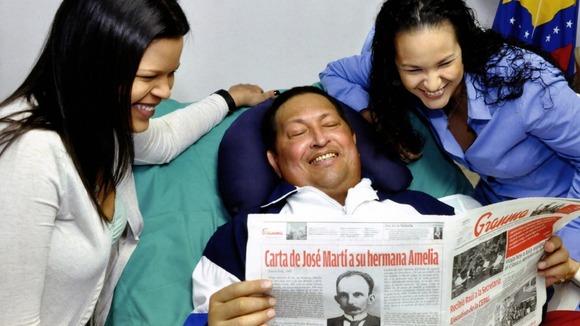 Venezuelan President Hugo Chavez has returned to his homeland after more than two months away for cancer treatment.
Chavez went to Cuba for surgery on 11 December, his fourth operation in 18 months.
Precise details of Chavez's illness are shrouded in mystery, but his condition was presumed serious when Vice-President Nicolas Maduro described the latest surgery as "extremely complex and tough".
Chavez was re-elected as President in October 2012, but his swearing-in was delayed because of his illness.
The first images of Chavez since the operation were released last week, and showed the leader lying in bed with his two daughters at his side.