President Hugo Chavez's return to Venezuela sparked celebrations among his supporters today, with fireworks set off by 'Chavistas' in parts of Caracas.
Government ministers were jubilant with one singing "He's back, he's back!" live on state TV.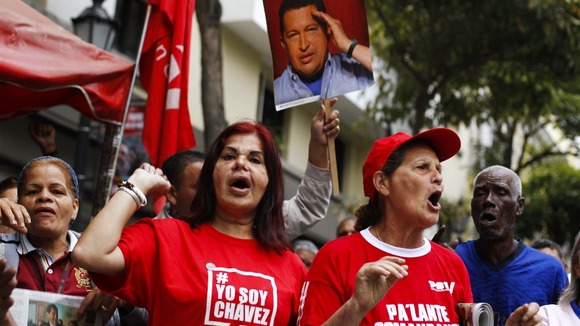 "It's fabulous news, the best thing possible. Venezuela was waiting for him, everyone wants to see him," said Chavez's cousin, Guillermo Frias.
Information Minister Ernesto Villegas said: "Now the president is back, there can be no doubt about the democratic institutions working in Venezuela.
"There were some who dream of unseating Chavez and the revolution, but here we always said Chavez is the president elected and re-elected by will of the Venezuelan people."