The Environment Secretary said he expects more test results on meat products by Friday as he confirmed investigations by Europol were well advanced.
Government ministers met with the European Union's law enforcement agency last Thursday.
Owen Paterson met with food retailers and trade bodies to discuss what was being done to restore consumer confidence following the horsemeat scandal. Tesco, Asda, Sainsbury's and Morrisons were among those at the meeting.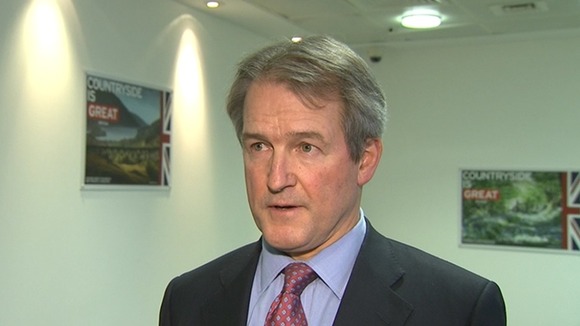 He said: "Today, the industry committed to work as hard as it can to get out the remaining results by Friday. They will be announced by the Food Standards Agency (FSA). Some may be completed the following week, considering the pressures on laboratory capacity."
Mr Paterson added: "The FSA instigated proceedings with Europol, and I was there last week, and we look forward to the results of those investigations.
"Not just here, where they are working very closely with a number of police forces, but also in very active investigations in France and other countries, which will now be coordinated through Europol."
Mr Paterson said he would be meeting with the food industry on a regular basis.