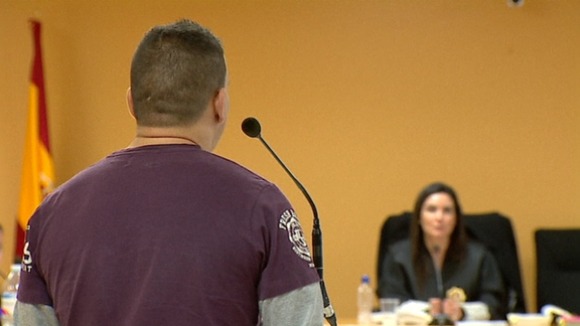 Francisco Beltran, for the defence, told the jury his client was in "total disagreement" with the charge of murder against him.
"He has committed no crime, and it goes without saying that he has not committed the crime of murder," Mr Beltran said.
He asked the jury of nine to see his client as a "sick man" who had been living in the street without a diagnosis or treatment for his acute schizophrenia. Answering questions in Bulgarian with the help of an interpreter, Deyanov told the court he is haunted by voices which tell him how to act.
He claimed they were telling him he was "an angel of Jesus Christ who is going to create a new Jerusalem".
"They direct how I act, sometimes they say kill, fight, hit, pray," he said.