An armed gang have stolen a haul of diamonds during a robbery at Brussels Airport.
Belgian state broadcaster VRT is reporting that two vehicles, carrying four armed men, drove up to a security van parked near a Swiss passenger plane.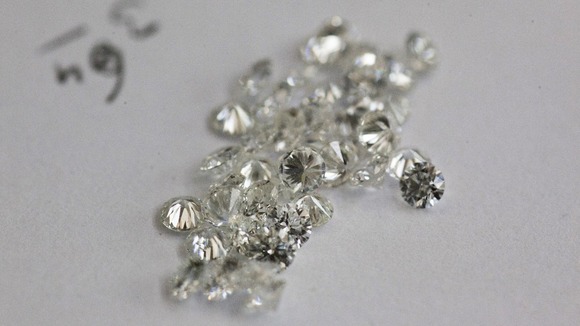 There have been conflicting reports of the value of the diamonds, but they are thought to be worth upwards of £30m.
"The men were armed and masked. There were no shots fired and nobody was injured," a spokeswoman for the Brussels prosecutor said.
Both vehicles carrying the thieves sped off after the robbery and one of them was later found, said officials, who would not comment on what was taken.
The robbers managed to get onto the tarmac after breaking through the fence that surrounds the airport, a spokesman for Brussels Airport said.