Ben Howard has won best British male and best breakthrough act at the Brit Awards.
As he collected his first award, he said: "I'm not very good at speeches. I'm not very good at dancing."
He also thanked his mother, saying, "She's rung a lot of old friends to ask them to vote for this."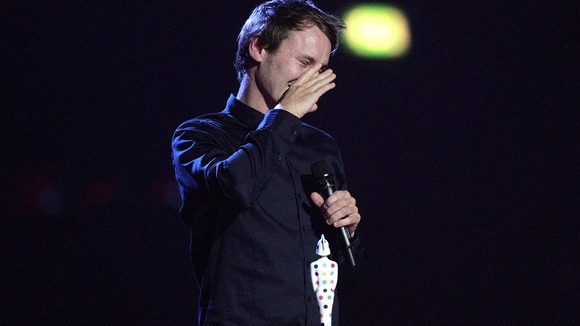 The singer, who looked taken aback by his second win, said: "This is bizarre, isn't it? I didn't really expect it. I'm quite stoked to even come to the awards, so to come away with two of these is amazing."