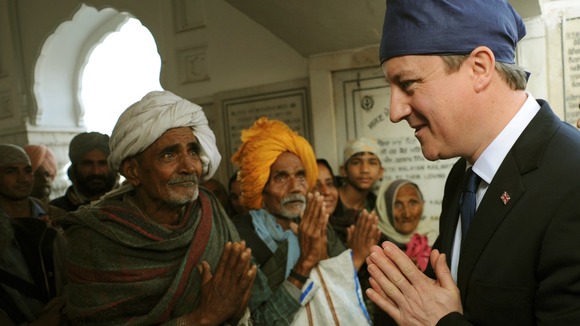 The Prime Minister has said the government is considering spending money from the aid budget on peacekeeping and other defence-related projects.
Such a move would see millions of pounds being diverted from the Department for International Development to the Ministry of Defence.
Speaking to reporters on his way back from India, David Cameron said he intends to protect all £10 billion of Britain's aid budget, 0.7% of national income, but that he was "very open" to the idea of pooling resources between departments.
He said the money would comply with international aid spending rules and not be used for combat mission or equipment.