Foreign Secretary William Hague has said the decision to send $17 million (£11 million) in aid for Syrian refugees in Lebanon was to help those who "escaped violence".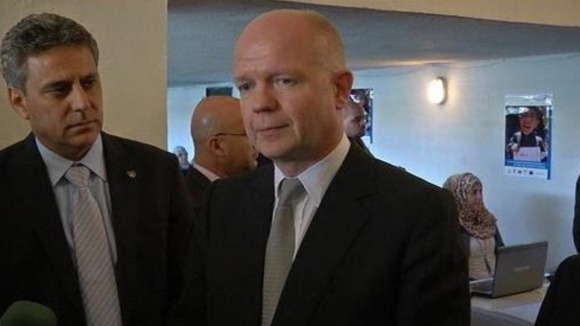 At a World Food Programme Centre in Beirut, Mr Hague and Lebanese Social Affairs Minister Wael Abu Faour inspected the registration process that refugees have to sign up for, before receiving food and other aid.
Mr Hague told the press: "This [aid] is to provide what people urgently need, to provide clean water, food, blankets, life-saving medical supplies.
"Of course we regret all loss of life in Syria, there are hundreds of people dying everyday and this is the result of a conflict not being resolved, of a regime that has targeted and abused so many of its own people, but our focus today is on helping people who have fled that".