Three people were killed and at least three injured in a gun battle between moving vehicles that ultimately crashed at a busy intersection on the Las Vegas Strip, police have said.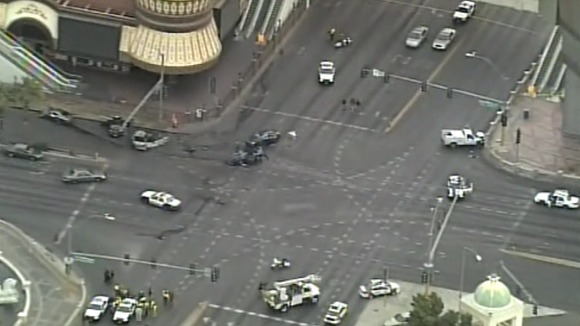 A total of five vehicles were involved in the crash, including a taxi that burst into flames and killed two people around 4.30 am local time, at Flamingo and Las Vegas boulevards, said Sergeant John Sheahan.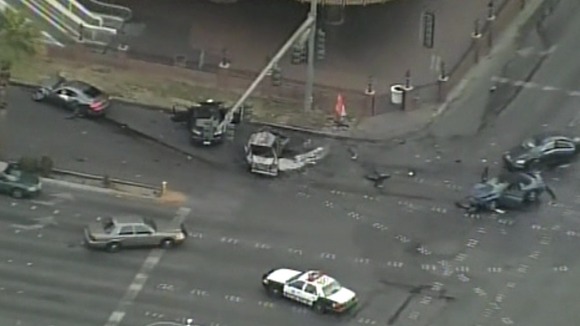 People in a Maserati and an SUV were exchanging gunfire before the Maserati hit the taxi, he said.
The Maserati driver, the taxi driver and a taxi passenger were killed.