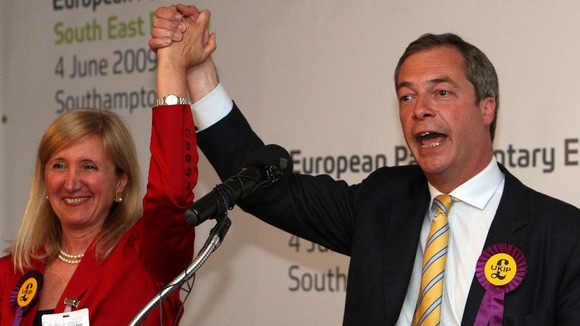 The UK Independence Party MEP Marta Andreasen has defected to the Conservatives.
She alleges that UKIP leader Nigel Farage "treats any views other than his own with contempt."
She adds: "Essentially, I do not see the party being led to achieve presence in Westminster which is the place where decisions can be made to stop the EU juggernaut."
Ms Andreasen says she was convinced to switch to the Conservatives after David Cameron's "game changer" speech on Britain's relations with Europe, pledging an in-out referendum on the issue.
"I was also reassured by the financial deal that David Cameron got for Britain on the EU Budget", she added.