Osborne: Libor fines to help fund military charities
Three military charities are to be given money from fines imposed on banks for their involvement in the Libor rate-fixing scandal, Chancellor George Osborne has announced.
The three charities to get a share of £1.3m are the Felix Fund, Tickets for Troops and Soldiers, Sailors, Airmen and Families Association.
Read more: Facts about Libor and the banking scandal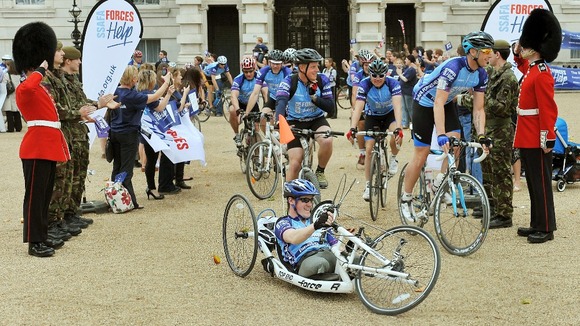 Mr Osborne told the BBC: "I wanted to take money that was paid in fines by people who, frankly, demonstrated the worst of the values in our society and help support those who demonstrate the very best values in our society - and those are the soldiers and sailors and airmen who fight on our behalf".