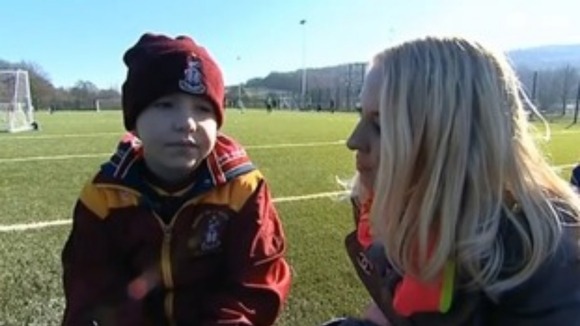 Cancer survivor and Bradford City supporter Jake Turton is having a fantastic day at Wembley after he lead his team out onto the pitch to face Swansea.
Bradford fans started a Facebook campaign for the club to make nine-year-old Jake a mascot after he survived a brain tumour.
Sports Correspondent Natalie Pirks said that when the teams came out Jake could be seen "waving and loving his moment as mascot for Bradford".