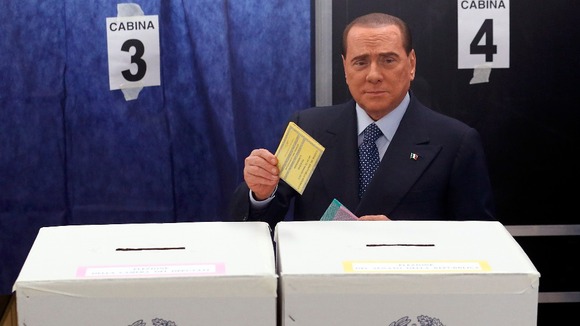 The first results from Italy's elections suggest the country could be heading for political deadlock as the main votes are split between two parties unlikely to form a coalition.
In one of the biggest protest votes ever recorded in a modern democracy, the eurozone is facing the possibility of ungovernability, as Italians may be forced to vote again.
Nearly one in four of the Italian votes was won by protest candidate Beppe Grillo, a comedian who set up an internet-based protest movement against Italian politics, the media, the euro and austerity.
Silvio Berlusconi, who has been convicted of tax fraud and is on trial for paying for underage sex, has experienced an extraordinary resurrection and is currently neck and neck with the main centre-left party.