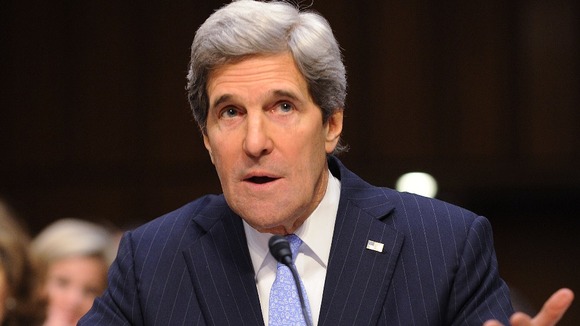 America's new Secretary of State John Kerry will hold talks with the Prime Minister and Foreign Secretary William Hague on the first stop in an 11-day world tour.
The conflict in Syria, nuclear stand-off with Iran and Middle East peace process are expected to be high on the agenda.
But the Falklands is also likely to come up - with Washington under pressure to recognise the result of a referendum next month on whether the islanders want to remain British.