Scotland's First Minister has spoken of his sadness at the resignation of Cardinal Keith O'Brien, whom he described as a "good man for his church and country".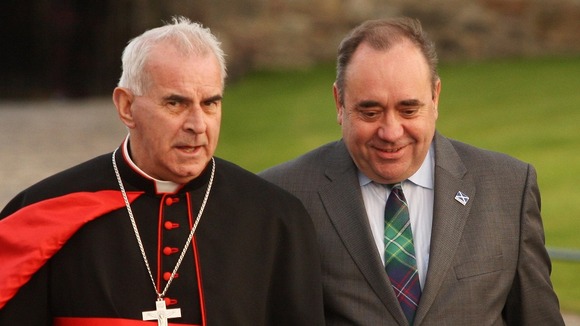 Responding to the announcement that the leader of Scotland's Roman Catholic Community is stepping down with immediate effect, Alex Salmond said: "I hear the news of Cardinal O'Brien's resignation with the greatest sadness.
"In all of my dealings with the Cardinal, he has been a considerate and thoughtful leader of the Catholic Church in Scotland.
Stressing that claims made against the Cardinal are still being investigated, Mr Salmond said: "It would be a great pity if a lifetime of positive work was lost from comment in the circumstances of his resignation."