Campaign calls time on beer duty ahead of budget
A campaign to freeze beer duty will be launched today, ahead of the Chancellor's Budget in three weeks' time.
The TaxPayers' Alliance is calling for the government to call time on the so-called Beer Duty Escalator, which has seen Beer Duty increase by more than 40 per cent in four years.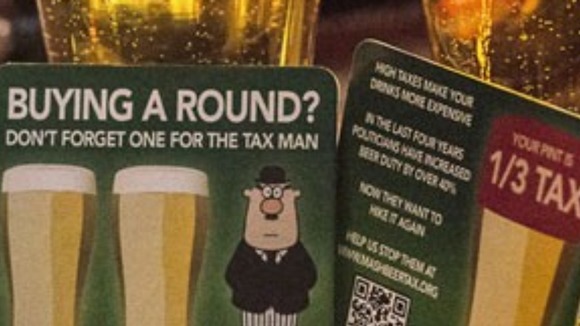 As part of the campaign, thousands of beer mats will be distributed to pubs across the UK, giving the public facts on beer.
The campaign also asks people to message their local MP to call for action through a special beer tax website.