Facebook forced to remove Sandy Hook tribute pages
Facebook has removed several 'tribute' pages to victims of the Sandy Hook shootings after complaints that they had become inundated by internet trolls and conspiracy theorists.
Echoing complaints already brought by some Sandy Hook families, Connecticut's two senators, Richard Blumenthal and Chris Murphy, and Congresswoman Elizabeth Esty requested the removal of the offending pages in a letter to Facebook boss Mark Zuckerberg.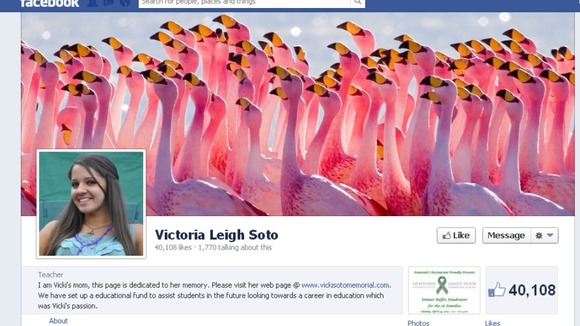 Victoria Soto was a teacher who was killed in the attack and her mother Donna has set up a page for tributes, she told Hearst Connecticut Newspapers:
"I understand some people have good intentions,some people say she is a public figure but to me, she is my daughter that was put in this awful position, she would never want to be a public figure and she would not want people making pages in her name.
"I know Vicki better than most and she would hate this."
Jodi Seth, a Facebook spokesperson, said in a statement that the company has been working closely with the families and their representatives to respond quickly to concerns with dedicated staff handling complaints over Sandy Hook pages.