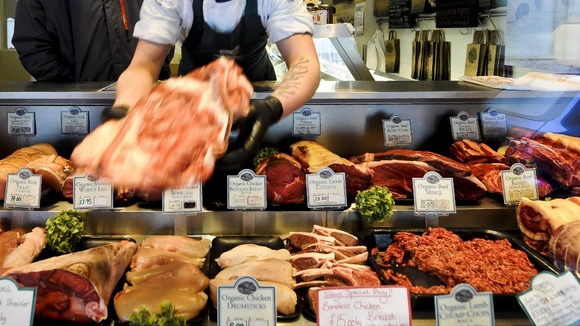 The head of the National Farmers' Union (NFU) has said farmers are "furious" about the horsemeat scandal.
Peter Kendall said that shorter supply chains and better labelling of British meat would help prevent a repeat.
He added: "Our research also demonstrates the strong demand for British-farmed products, and so retailers, processors and food service companies have a responsibility to ensure there is clear country of origin labelling on the products that consumers purchase."
Tesco boss Phillip Clarke, who today unveiled measures to guard against future scandals, is due to speak at the NFU annual conference today.