In their plumed helmets and striped uniforms, the Swiss Guards are one of the most recognisable symbols of The Vatican.
When they walk off duty from the pontiff's summer retreat, it will be one of the few visible signs that Benedict XVI is no longer Pope.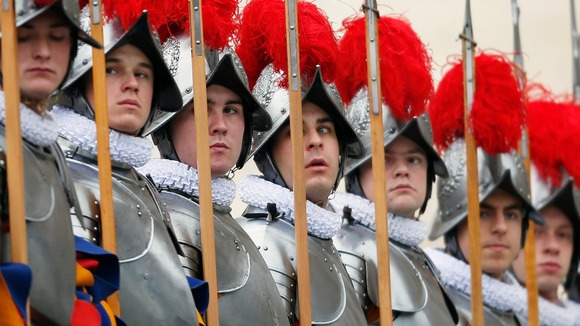 "We appreciate about this Pope that he was very humble," Swiss Guard Corporal Urs Breitenmoser told the Associated Press. "He talks to the people, he took his time to talk with everybody and he had always a great memory".
At 7pm tonight, the doors of the residence at Castel Gandolfo will close and the Swiss Guards will leave.
"We are coming back to The Vatican, and we continue to survey the entrances of Vatican City and the Pope's palace, even if he's not there and then we are waiting for the arrival of the Cardinals," Breitenmoser added.