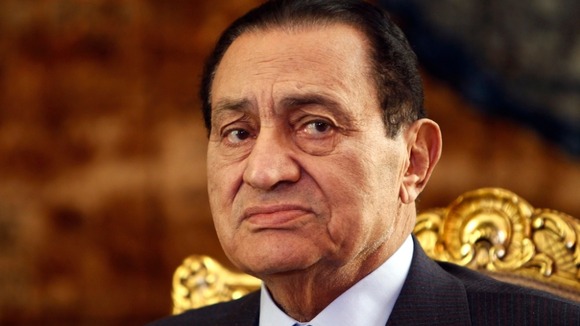 A retrial of Egypt's ousted president Hosni Mubarak has been set for 13 April, the country's appeal's court has decided.
A retrial was ordered earlier this year after a court accepted his appeal against the life sentence for his role in the deaths of protesters in 2011.
Mubarak, former interior minister Habib al-Adly and six top security chiefs will be retried.